Internship programs and career paths
A proprietary Universality solution that allows you to acquire Top Talents from the best universities.
Take advantage of our Talent Pool .
How do internship programs work?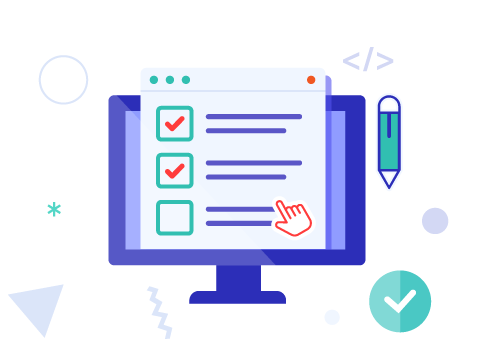 You define Program Internship 
Select a set of tasks that prove the competencies required of the ideal candidate.
You specify the position, number of potential jobs and location (stationary or remote work)
You use a pool of candidates from the best universities
We invite pupils and students from the best universities to solve the tasks. You can also include candidates from other sources .
You have all solutions and candidate data in one place.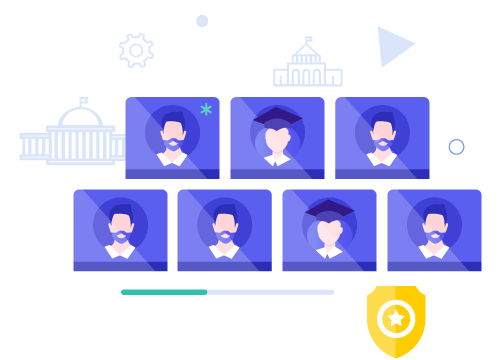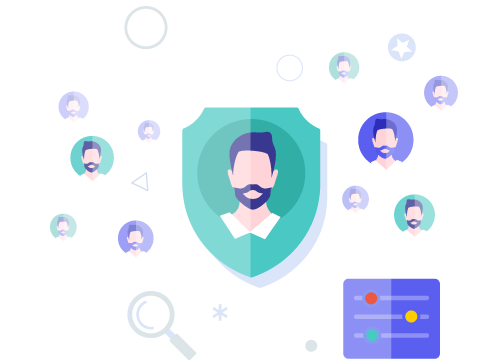 You filter the best-matched candidates
You can see the results of your candidates all the time. You build relationships and hire as soon as talent appears!
You are using any number of accounts. You have access to recruiter and engineer accounts, which allow you to better select candidates for the team.
You recruit the best
Thanks to access to all results in one place, rankings, metrics taking into account the results in the program and during classes.
AI Driven HR watches over everything .
The Innovative Rectutor Assistant created especially for you .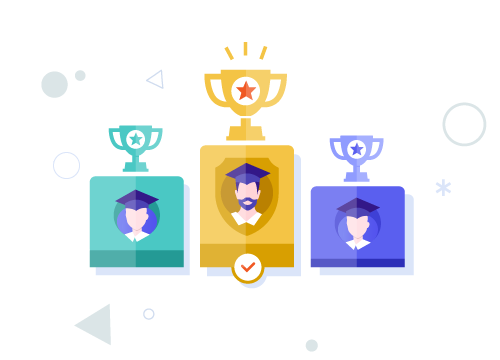 Benefits
The career path is its own school, where candidates from the best universities develop their skills.

Development of competencies before employment
Candidates learn the skills needed to work for you before they even start the recruitment process.

Verification of competences
Skills are verified on tasks created in collaboration with you. They perfectly reflect your needs.

Catching talent
You catch talented people ahead of the competition!

AI Driven HR
A powerful virtual assistant that will prepare your nursery, motivate and find the best candidates 🙂

Skill Ranking
Constant insight into the ranking of candidates, their profiles and skills.

Timely recruitment
You start the recruitment process as soon as you are ready and the right candidate has been found.
Candidates from the best universities
Universality is used as an educational platform by lecturers at the best Polish universities and the first universities abroad.
By creating a career path, you can reach a wide range of candidates who are just developing their skills.
Help them learn the technology your business needs!
What our clients say about us?
"Excellent service from Jerzy and team on any questions :)"
"Universality offers a very innovative and interesting approach to companies who want to catch more efficiently good students from universities. Its uniqueness resides in its functionality that enables a better match between companies needs in terms of skills, and the level of readiness of the candidates."
"Great User Experience, Easy to use, Excellent metrics to review tests completed.
Easy to assign tasks to correctors, ability to be rolled out globally.
Good high level overview of all participants
and excellent service from Jerzy and team on any questions ☺️"
"Using Universality allowed us to verify the technical competences of the candidates even before we hired them. Thanks to the platform, we saved time on verifying dozens of CVs, getting the best candidates. We can certainly recommend Universality as a source of ideal job candidates."
Successful recruitment opportunities
Still growing pool of top talents
The Career Path works like a permanent talent pool. New candidates join at any time and, proving their skills, climb higher and higher in the ranking.
As soon as we spot an interesting person, you will immediately get a message about it 🙂
Let students develop skills that allow them to work in your company.
Your future employees are already at Universality!
75% of our users are people who are just entering the labor market and learning key skills for future development.
This is the perfect moment to present your company and the challenges your employees face on a daily basis. Perhaps our group already includes people who will be applying for you in a few months.
Build a relationship and shape their skills today.
People entering the labor market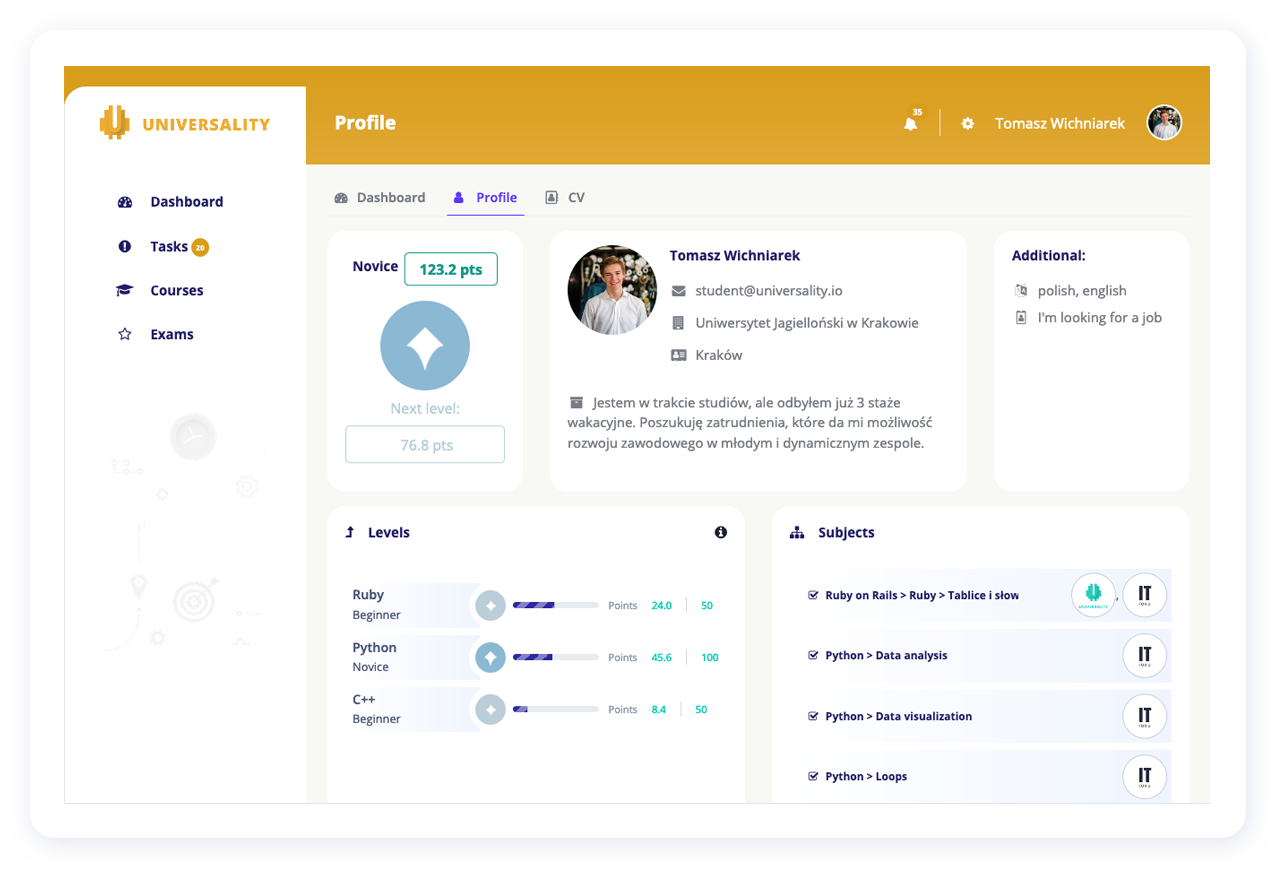 Frequently Asked Questions
SWhere do you recruit candidates from?
Candidates are unique pupils and students, they are people who are just entering the labor market, full of enthusiasm and motivation.
I have a lot of CV applications, why should I use Universality?
This is one of the reasons why Universality was founded. In the case of young people, the CV itself does not say much about the candidate.
In Universality, candidates build a profile and validate skills over a longer period of time.
Thanks to this, we are sure that the proposed candidate is a person ideally suited to the job in terms of competences.
Don't waste time browsing through hundreds of CVs, choose the perfect candidates 🙂
How can we be sure that we will find a candidate?
The chances of finding a suitable candidate are 90% effective that the person will be successful in the indicated position. In order to achieve the highest possible efficiency ratio, it is influenced by the appropriate preparation of competences of the career path, after which the candidate demonstrates that he meets the required criteria for employment in the position selected by the employer.
Will the candidate fit in my organization?
Properly defined requirements and competences verified in the career path will allow us to match 90% of the candidate's skills to the position indicated by you.
Let's develop students' competences together
By trying, you lose little, and you can gain a lot.